Your First Visit to Our Bismarck Practice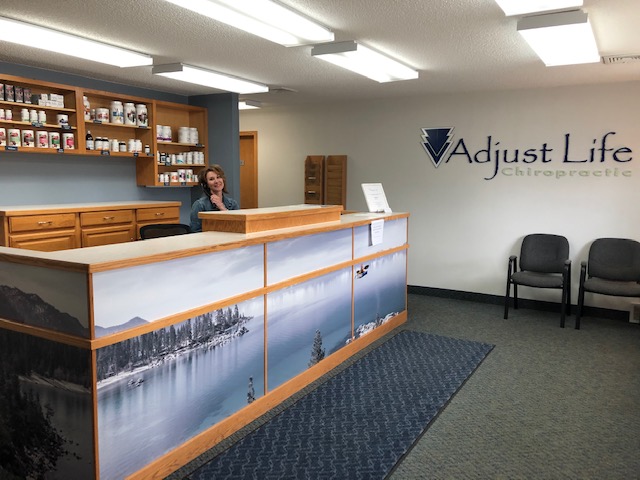 Make Yourself at Home
Welcome!
You'll find plenty of convenient parking and a well-lit parking lot. You'll be greeted by name when you enter our office and given a short tour to get you acquainted with our facilities.
The New Patient Personal Assistant Karla or Heidi will answer all of your questions, assist you in completing our New Patient Entrance Form, give you a tour of the clinic, introduce you to other TEAM members, and genuinely make you feel at home and at ease.
We Explain Everything First
You will then meet with the doctor for their initial consultation. During this time, your history will be discussed and a thorough Chiropractic, orthopedic neurological, and functional examination will be completed. The goal of day one is to understand the cause of what brought you into the clinic, how we will help you get better, and start to see how you can be helping yourself.  That's the Adjust Life difference, you will learn how to help yourself!  There will be instruction on what to do at home that night while the doctor spends extra time reviewing the case, studying any imaging, and developing an appropriate treatment plan. Typical initial consultations/examinations last roughly 45 minutes.
Call Adjust Life today to begin care!